KT Canada Scientific Meeting 2023
2023 KT Canada Scientific Meeting
KT Canada is pleased to be co-hosting this year's meeting with the School of Epidemiology and Public Health at the University of Ottawa.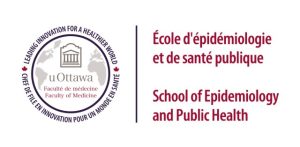 The 2023 KT Canada Annual Scientific Meeting is being held on May 11-12, 2023 in Ottawa, Canada in a hybrid format.
Abstract submission is now closed.
Registration will be opening soon – information will be posted under the "Registration" tab.
Further updates will be posted here, on our Twitter account (@KTCanada) and in the KT Canada weekly newsletter.
For questions please contact Meghan.Storey@UnityHealth.to.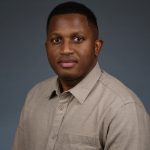 Clayon Hamilton, PhD
A health services researcher by training, Dr. Hamilton takes an evidence-informed and partnership approach to leadership in healthcare. After obtaining a PhD in Health and Rehabilitation Sciences at Western University, he completed postdoctoral training in health services and knowledge translation at the University of British Columbia. He supported evaluation within the primary care sector at the BC Ministry of Health as a CIHR-MSFHR Health System Impact Fellow, and held leadership roles in the provincial community-based mental health and substance use sector and the long-term care sector in BC's largest regional health authority. Currently, Dr. Hamilton is a Knowledge Exchange Lead at the Provincial Health Services Authority serving the complex mental health and substance use sector. In addition, he holds adjunct faculty appointments from both the University of British Columbia, where he teaches a research course to medical students, and Simon Fraser University, where he teaches a certificate course on evaluating engagement. Passionate about meaningful partnerships, Dr. Hamilton's work embraces the principles of meaningful engagement, and he leads projects to support patient engagement in research and healthcare system decision-making. His work has contributed evidence-based tools to support the practice and evaluation of patient engagement, including, notably, the validated Patient Engagement In Research Scale (PEIRS), a significant resource for evaluating patient and family engagement in research. Dr. Hamilton has received several highly competitive awards and grants and co-authored over 20 peer-reviewed articles. In his spare time, he enjoys going for runs with his family.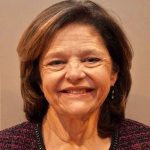 Maureen Smith
Maureen Smith has a long history of collaboration with the healthcare system subsequent to a rare disease diagnosis in childhood. She is the chair of Cochrane's Consumer Network Executive and commissioner on the Global Commission on Evidence to Address Societal Challenges. Maureen is currently involved in three studies that use the integrated knowledge translation (iKT) approach and participated in a systematic review on decision coaching that was her introduction to iKT. As Chair of Ontario's Strategy for Patient Oriented Research SUPPORT Unit's Patient Partner Working Group and Board Member, she has a keen interest in co-production and knowledge translation.
Richard Oster
Dr. Richard Oster is the Scientific Director of the Indigenous Wellness Core of Alberta Health Services, based out of Edmonton, Alberta, Canada. Richard is also an Adjunct Assistant Professor in the Department of Agricultural, Food & Nutritional Sciences (University of Alberta) and in the Department of Community Health Sciences (University of Calgary.). His research takes a strengths-based and partnership approach, building specifically on Indigenous ways of knowing and the resilience and abundance within communities, as opposed to using a deficit-focused western lens which tends to dominate the field.