KT Canada Summer Institute 2023
2023 KT Canada Summer Institute
KT Canada is pleased to be co-hosting this year's Summer Institute with the School of Epidemiology and Public Health at the University of Ottawa.
See what previous participants are saying about the KT Canada Summer Institute, check it out here.
We are pleased to announce the Knowledge Translation (KT) Canada Summer Institute to be held in Ottawa from June 14-16, 2023. This event is being hosted jointly with the School of Epidemiology and Public Health at the University of Ottawa.
The purpose of this Summer Institute is to provide participants with the opportunity to increase their understanding of knowledge translation research as well as opportunities and challenges in this field. The Summer Institute will provide participants with the chance to network with colleagues including national and international KT experts.
The Summer Institute is aimed at graduate students, post-doctoral and clinical fellows, junior faculty who study issues relevant to KT, and those who want to learn more about how to advance their research skills in this area. We encourage applications from a wide range of disciplines that span all of CIHR's research themes (clinical, health services, and population health).
Registration
Registration fee for trainees and fellows will most likely be in the $300-$400 range. Fee for jr faculty and research staff will be in the $800-$900 range.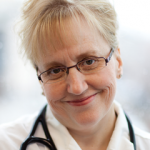 Dr. Sharon E. Straus is a geriatrician and clinical epidemiologist who trained at the University of Toronto and the University of Oxford. She is the Director of the Knowledge Translation Program and Physician-in-Chief, St. Michael's Hospital and Professor in Department of Medicine, University of Toronto. She holds a Tier 1 Canada Research Chair in Knowledge Translation and Quality of Care and has authored more than 500 peer-reviewed publications and 3 textbooks in evidence-based medicine, knowledge translation and mentorship. Since 2015, she has consistently been in the top 1% of highly cited clinical researchers as per Clavirate and has an H-index of 106. She holds more than $60 million in peer-reviewed research grants as a principal investigator. She has received national awards for mentorship, research and education. She was inducted as a Fellow in the Royal Society of Canada in November 2021 and named as a Member of the Order of Canada in December 2021.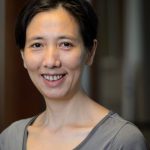 Dr. Linda Li is Professor and Harold Robinson/Arthritis Society Chair at the Department of Physical Therapy, University of British Columbia, and Senior Scientist at Arthritis Research Canada. She holds a Canada Research Chair in Patient-oriented Knowledge Translation. Linda's research centers on improving the care for people with arthritis and supporting patient self-care. Her work focuses on the integration of online, mobile, and wearable tools in health care. Examples include the use of interactive decision aids for improving communication between patients and health professionals, and the use of wearables and apps to promote physical activity in people with arthritis. Linda's work in knowledge translation and implementation science has led to a new line of studies on the benefits of engaging patients and the public in the research process.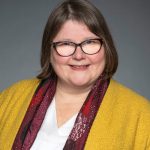 Dr. Melissa Brouwers is a Professor and the Director of the School of Epidemiology and Public Health (SEPH) in the Faculty of Medicine at University of Ottawa. She also holds appointments at McMaster University in the Department of Oncology and the Department of Health Research Methods, Evidence and Impact (HEI). At SEPH, Dr. Brouwers is a co-leader of the Knowledge Synthesis and Application Unit (https://www.ksau.ca/) and a co-lead of the AGREE Research Enterprise (www.agreetrust.com). Dr. Brouwers holds a wealth of experience as a health services researcher with special interest in knowledge translation, implementation science and evaluation, and knowledge synthesis and guidelines. She has a passion for graduate school education and international research collaborations. She obtained her PhD in Social Psychology from Western University.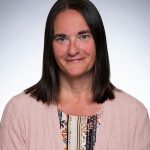 Dr. Squires' research is primarily focused on improving knowledge translation by healthcare professionals. Her current research centers on the design, implementation, and evaluation of theory-informed and context-optimized interventions to increase healthcare professionals' use of research and research-based behaviours as a strategy to contribute to improved patient and system outcomes. Her research program has four main foci: (1) exploring organizational context and its role in knowledge translation, (2) designing and testing theory-informed interventions to change healthcare professionals' behaviours, (3) measurement and survey design/psychometrics, and (4) systematic reviews. She is currently involved in several nationally funded projects examining the role of context in knowledge translation and developing and testing interventions to change behaviour of healthcare professionals (e.g., increasing organ donation in adult hospitals, improving hand hygiene practice in adult hospitals, improving pain practices in pediatric hospitals, and improving resident outcomes in nursing homes).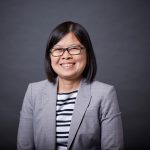 Dr. Kednapa Thavorn is a Senior Scientist and a Scientific Lead of Health Economics at the Ottawa Hospital Research Institute. She is also an Associate Professor with the School of Epidemiology and Public Health at the University of Ottawa, and an Adjunct Scientist at ICES (Full Status). She holds a Ph.D. in Health Services Research from the Institute of Health Policy, Management and Evaluation (IHPME), University of Toronto. She completed post-doctoral fellowship programs in Applied Pharmacoeconomics from the Li Ka Shing Knowledge Institute, St. Michael's Hospital and Health Services Research from the IHPME, University of Toronto. Her research focuses on health economics, health technology assessment, pharmacoepidemiology, health equity, care for people with complex needs, and population health. As a health economist, she has collaborated with researchers and policymakers in Canada and internationally on various health services research projects. OHRI Page: https://www.ohri.ca/profile/kthavorn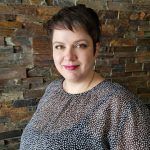 Dr. Andrea Patey is a Senior Clinical Research Associate within the Centre for Implementation Research at the Ottawa Hospital Research Institute and an Adjunct Professor at School of Epidemiology and Public Health, University of Ottawa and School of Rehabilitation Therapy, Queen's University. She holds a PhD in Health Psychology from City, University of London.
Her research sits at the intersection of behaviour sciences and implementation research applying psychological theory and methods to explain and change health professional behaviours across a range of clinical settings. Andrea's specific interest centres around whether implementation (starting an evidence-based clinical practice behaviour) and de-implementation (stopping an ineffective or harmful clinical practice behaviour) differ, and correspondingly, whether interventions to target each should also differ. The broad objectives of her research are to promote the use of theory and rigorous methods to improve the delivery of evidence-based healthcare through the development and evaluation of complex behaviour change interventions.
Professor Dawn Stacey is a Distinguished University Professor who holds the University Research Chair in Knowledge Translation to Patients (2012-2024). As a senior scientist at the Ottawa Hospital Research Institute, she is the scientific director of the Patient Decision Aids Research Group and member of the Centre for Implementation Research. She has expertise in decision sciences and implementation science. Her research is focused on developing, evaluating, and implementing interventions to support patients so they can be active partners in making health care decisions. She created and leads the pan-Canadian Oncology Symptom Triage and Remote Support (COSTaRS) research group. Dr. Stacey also leads interdisciplinary research teams in conducting original research with practical application for health care services, patients, families, health care professionals, and uOttawa students, which is directly in line with the core aspirations in uOttawa's strategic plan, Transformation 2030.
In recognition of her outstanding and continuous accomplishments in research, she has received the Canadian Association of Schools of Nursing Research of Excellence Award (2020), the University of Ottawa Award for Excellence in Research (2020-2021), Distinguished University Professor (2021-2022) and fellowships with the Canadian Academy of Health Sciences (FCAHS), American Academy of Nursing (FAAN), and the Canadian Academy of Nursing (FCAN).
Michele Whiteduck is an Algonquin Anishinaabe Ikwe from Pikwakanagan  First Nation.
She graduated in 2014 from Lakehead University in Thunder bay ON from the Native Language Instructor's Program. She is a certified Native language teacher and has worked in the education department for the Algonquins of Pikwakanagan first nation from 2009 to present date. Michele teaches Algonquin language and culture from kinder level to grade 8 in the elementary schools in Eganville ON. Michele has also facilitated adult Algonquin language classes, drumming and singing and moccassin making within her community and Algonquin College at the Pembroke site. She enjoys sewing, drumming and singing and taking part in traditional ceremonies. Michele is a mother to 6 children and a Grandmother to 14 Grandchildren, She is very Family oriented  and enjoys spending time with family and building memories. 
Additional speakers and details will coming soon!
Applications will be opening soon for the 2023 Summer Institute!
This year's Summer Institute will be held jointly with the School of Epidemiology and Public Health at the University of Ottawa. It will be held in Ottawa, ON on June 14-16.
Applications are OPEN and we have extended the deadline to Sunday, March 12th.
Email Meghan.Storey@UnityHealth.to with questions.
Sessions for this Summer Institute include (subject to change):
Introduction to knowledge translation/ knowledge mobilization – What it is, and isn't
What are theories, models & frameworks and how to choose between them
Engaging knowledge users
KT interventions of proven effectiveness
Evaluation using mixed methods
Evaluation using economic analyses
Small group work
Poster sessions
Panel discussions
Mentoring
More schedule details will be posted here as they are finalized.
Many thanks to our sponsors who help make the Summer Institute possible.
Gold Sponsors