Summer Institute 2019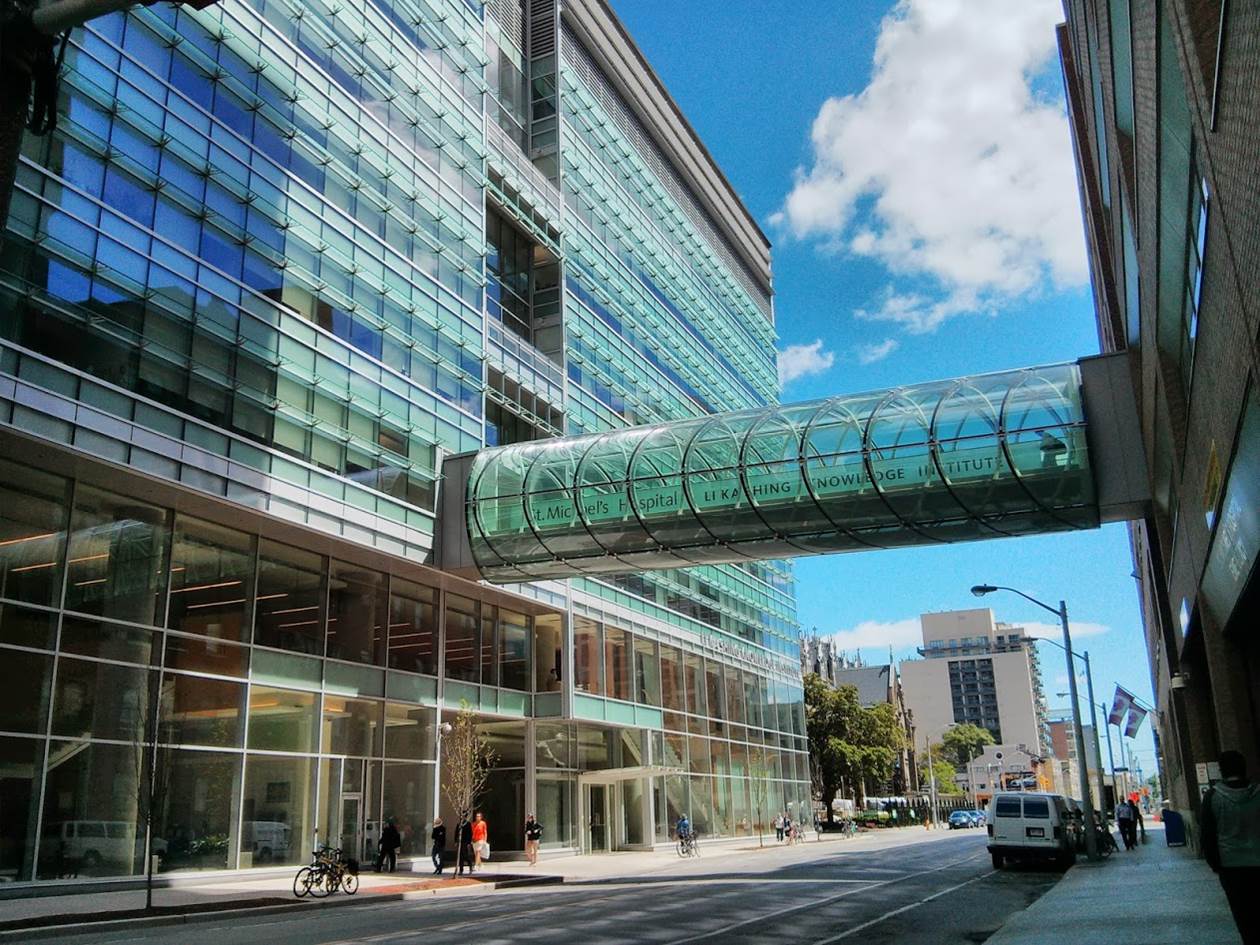 2019 KT Canada Summer Institute

We are pleased to announce the Knowledge Translation (KT) Canada Summer Institute to be held in Toronto from June 26 - 28, 2019.  The purpose of this Summer Institute is to provide participants with the opportunity to increase their understanding of knowledge translation research as well as opportunities and challenges in this field.  The Summer Institute will provide participants with the chance to network with colleagues including national and international KT experts.
The theme of the 2019 Institute is: "Evaluations in KT".
The Summer Institute is aimed at graduate students, post-doctoral and clinical fellows, and junior faculty who study issues relevant to KT and those who want to learn more about how to advance their research skills in this area.  We encourage applications  from a wide range of disciplines that span all of CIHR's research themes (clinical, health services, and population health).
Costs:
Trainee registration: $350
Junior Faculty registration: $900
Participants are responsible for covering their own travel and accommodation.  We have secured a group rate at a nearby hotel.  Some meals will be covered by KT Canada during the event:
1st day: breaks
2nd day: all meals (breakfast, lunch, group dinner, breaks)
3rd day: breakfast, lunch and all breaks
Guest Speakers
Dr. Andrea Tricco
Andrea Tricco completed a MSc in Epidemiology (2002-2004) and a PhD in Population Health (2005-2009). She is a Scientist in the Knowledge Translation Program of the Li Ka Shing Knowledge Institute, St. Michael's Hospital (appointed Sept 2011) and directs the Knowledge Synthesis Team. She is an Assistant Professor at the University of Toronto in the Dalla Lana School of Public Health (appointed June 2014). Her research interests are related to responding to decision-makers (including policy-makers, healthcare providers, and patients) through knowledge synthesis. Her research also focuses on advancing the science of knowledge synthesis and she is leading research projects related to rapid reviews, network meta-analysis, and scoping reviews.
Dr. Tricco has published over 135 peer-reviewed articles. She currently holds a Tier 2 Canada Research Chair in Knowledge Synthesis and the Ontario Ministry of Research, Innovation, and Science Early Researcher Award. She is an Associate Editor for the Journal of Clinical Epidemiology, BMC Medical Research Methodology, and Systematic Reviews; and sits on the editorial board for the BMC Medicine. She developed an online systematic review course that >335 students have completed, which is offered through the University of Toronto.
A sample of Dr. Tricco's publications can be found here.
Dr. Anne Sales
Dr. Sales is a Professor and the Associate Chair for Educational Programs and Health System Innovation in the Department of Learning Health Sciences, University of Michigan Medical School. She is also a Research Scientist at the Center for Clinical Management Research at the VA Ann Arbor Healthcare System. Her training is in sociology, health economics, econometrics, and general health services research.  Her current work involves theory-based design of implementation interventions, including understanding how feedback reports affect provider behavior and through behavior change have an impact on patient outcomes, and the role of social networks in uptake of evidence based practices and implementation interventions. She has completed over 30 funded research projects, including a Partnered Evaluation Initiative funded by the VA Office of Nursing Services, evaluating the implementation and effectiveness of VA national nursing initiatives, and currently leads a VA Quality Enhancement Research Initiative Program focused on implementing goals of care conversations in VA long term care settings. She is co-Editor-in-Chief of Implementation Science, together with Michel Wensing of Heidelberg University in Germany. A full bibliography is available at https://www-ncbi-nlm-nih-gov.proxy.lib.umich.edu/sites/myncbi/1dmFRRPeGbU55/bibliography/47758073/public/?sort=date&direction=descending.
Dr. David Johnson
Dr. David Johnson is Senior Medical Director for the Alberta Health Services Maternal, Neonatal, Child and Youth Strategic Clinical Network; a pediatric emergency physician and medical toxicologist; and a Professor of Pediatrics, Emergency Medicine, and Physiology and Pharmacology in the Cummings School of Medicine, University of Calgary. His research interests are primarily focused on the management of common childhood respiratory emergencies, and ensuring primary health care professionals utilize 'best evidence' in managing these diseases.
Dr. Janet Curran
Dr. Janet Curran is an Associate Professor in the School of Nursing and the Department of Emergency Medicine in the Faculty of Medicine at Dalhousie University. She is Co-Director of the Aligning Health Needs and Evidence for Transformative Change: Joanna Briggs Centre at the School of Nursing and she also holds a scientific appointment in pediatrics and emergency medicine at the IWK Health Centre. Dr. Curran's program of research is focused on developing and evaluating interventions to improve transitions in care for children and their families/caregivers. She is the 2015 recipient of the Pediatric Emergency Research Canada (PERC) Terry Klassen Young Investigator Award and the Dalhousie University Faculty of Health Professions Early Career Research Excellence Award. Dr. Curran's program of research is supported by a CIHR New Investigator Award in Knowledge Translation and her research is directly informed by the inclusion of multiple stakeholders (patients, caregivers, clinicians, and administrators). Dr. Curran currently leads a CIHR-NSHRF funded multi-centred national study exploring best practice strategies for discharge communication in paediatric emergency practice settings.
Ms. Jess Rogers
Over the course of Jess' career, she has built strong executive experience in leading effective teams, strategic planning and implementing operational policies and processes for organizations with a core mandate to design and execute knowledge translation activities. Prior to her current role as Manager of Knowledge Mobilization Strategy at the Canadian Partnership Against Cancer, Jess lead the efforts at the Centre for Effective Practice for 10 years to develop appropriate methodologies for developing and adapting evidence-based clinical guidance for health care professionals. As the Director at CEP, she was also responsible for supporting diverse clients to tailor implementation approaches for various small and large scale projects ranging from Ontario's provincial education approach to low back pain care to developing a Pan-Canadian Strategy for the development and dissemination of clinical guidance during a Pandemic. She also lead the first Academic Detailing/Educational Outreach programs funded by the Ontario Government in both primary care and long term care.
Dr. Linda Li
Dr. Linda Li is Professor and Harold Robinson / Arthritis Society Chair at the Department of Physical Therapy, University of British Columbia, and Senior Scientist at Arthritis Research Canada. She holds a Canada Research Chair in Patient-oriented Knowledge Translation, and is currently the Lead of the Knowledge Translation Methods Cluster of the BC SUPPORT Unit. Dr. Li's research focuses on the help-seeking experience of people with arthritis. She evaluates the use of e-health tools in patient care and self-management. Recently, her work has expanded to studying the benefits of engaging patients and the public in health research.
Dr. Michelle Kho
Dr. Michelle Kho is an Associate Professor in the School of Rehabilitation Science at McMaster University in Hamilton, Canada.
As a clinician-scientist, she also cares for patients in the St. Joseph's Healthcare ICU in Hamilton.  She holds a Tier II Canada Research Chair in Critical Care Rehabilitation and Knowledge Translation.
Dr. Kho is leading a clinical research program of very early in-bed cycling in mechanically ventilated patients to improve patient outcomes.  Her research interests include novel early rehabilitation strategies to reduce weakness in ICU patients, knowledge translation, research methodology (systematic reviews, practice guidelines), and health services and outcomes research.
Dr. Monika Kastner
Monika Kastner is the Research Chair in KT and Implementation at North York General Hospital, affiliate Scientist with the KT Program at the Li Ka Shing Knowledge Institute of St. Michael's Hospital, and Assistant Professor at the University of Toronto. Monika's research interests and goals are to make a positive impact on the health of older adults with the use of innovative eHealth technologies, and to advance the science and practice of KT and health services research. Currently, Monika is creating an eHealth application (KeepWell) that responds to the needs of older adults with multimorbidity and empowers them to make lifestyle changes to keep well.
Dr. Sharon Straus
Sharon E. Straus is a geriatrician and clinical epidemiologist who trained at the University of Toronto and the University of Oxford. She is the Director of the Knowledge Translation Program and Interim Physician-in-Chief, St. Michael's Hospital; Director, Division of Geriatric Medicine, University of Toronto; Vice Chair, and Professor, Department of Medicine, University of Toronto. She holds a Tier 1 Canada Research Chair in Knowledge Translation and Quality of Care and has authored more than 400 publications and 3 textbooks in evidence-based medicine, knowledge translation and mentorship. She is in the top 1% of highly cited clinical researchers as per Web of Science. She holds more than $57 million in peer reviewed research grants as a principal investigator. She has received national awards for mentorship, research and education.
Applications for 2019 are now open.  The application deadline has been extended to Friday, March 15th, 10am EST.
You may view the draft agenda here.